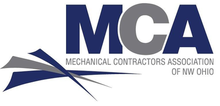 © 2007-2021 Learning Management System (LMS)
LMS Information
Welcome to the Mechanical Contractors Association of Northwest Ohio online training website.
***************
IMPORTANT NOTE:
1) If you are a first time or existing user, click SIGNUP. 
2) Please enter your credentials: First Name, Last Name, Login ID (Username), E-mail, Signup Code, and Password. Click Submit to proceed.
3) Your certificate of completion will be emailed to you once you completed your training.